Vinsight has online apps for managing your sales and distribution, or wine businesses.
We have 2 products:
Vinsight Inventory: for managing businesses with sales, logistics and warehousing functions
Vinsight Production: for managing businesses that make wine, beer or cider
Our inventory and sales app provides tools to manage multi-location warehousing, multi-pricelist sales and purchasing which is ideal for small companies using third party logistics, right through to larger companies managing their own warehousing.
Our production app provides tools to record and report on your vineyard, winery and warehousing operations to help meet your traceability and regulatory needs. Tools for such things as ferment management, work orders, spray diaries, purchase ordering and much more.
Try us now
14 day free trial
Vinsight plus Xero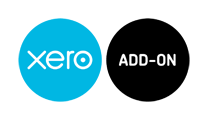 Xero Accounting Software is an online accounting service that when used with Vinsight will make running your wine business that much easier to do. Vinsight integrates with Xero to reduce any double handling of your data, reduce data-entry errors and increase your productivity with some great accounting features.
Integration Features
Sales Orders. You can create your sales orders in Vinsight, there by retaining your important inventory and traceability information in Vinsight, you can then post these orders directly to Xero and avoid any data-entry duplication.
Purchase Orders. Staff can raise purchase orders in Vinsight without needing access to your accounting system and these purchases orders can be posted to Xero as draft accounts payable invoices. This gives you a great purchasing control system and accounts solution.
Cost of sales reporting to help keep you inventory accounts in sync
WET Tax compliant invoices, assessments and reporting
Have a look for yourself at Vinsight and Xero in action together:
What is Xero?
Xero is easy to use online accounting software that's designed specifically for small businesses.
It's all online, so you can work when and where you want to. Just login with your PC, Mac or mobile.
Your bank statements are automatically imported and categorized, letting you see your cashflow in real-time.
Invite your team and work together on financials. You can collaborate over your up-to-date numbers.
Xero has all you need to run your business – including invoicing, paying bills, sales tax returns, reporting and much more.
Find out more or try
Xero Accounting Software
for free.
Getting started.
Getting up and going to take advantage of Xero with Vinsight is easy.
Already have a Vinsight account?
Simply login into Vinsight and go to the Xero Settings tab on your
Company Settings
page and follow the simple instructions.
New to Vinsight?
Sign up for a trial and give Vinsight a go free for 14 days
Try us now
14 day free trial