For Beverage & Food Production
Whether you are a cidermaker or a tea manufacturer the
VINSIGHT Production App will track and trace your raw ingredients right
through to the finished product. From craft producer to multi-national,
control your production using our cloud hosted production software.
Try us now14 day free trial  or Choose a plansee our pricing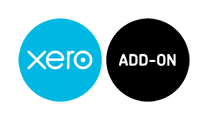 We produce cider, fruit wines and fruit vinegars and bottle on site in very small batches from large bulk
tanks. The Vinsight Production App has been extremely helpful keeping track of each batch.
I would definitely recommend this software…
Merophy Hyslop, Winemaker
Redwood Cider Company
Loading Pricing and Plans...
*Pricing is per month and excludes any applicable sales tax. When you pay by credit card,
your statement will show the name "Vinsight Software" when we charge you.