Hi guys,
With today's upgrade we've added a new graphing system for Lab Analyses. It lets you easily view the progress of things like your ferments and maturity monitoring. Here's an example graph: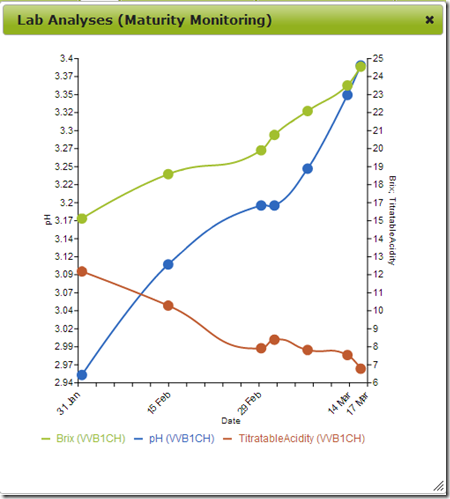 You can configure what lines to show for which Analysis Sets by editing any Analysis Set and ticking "Show on Graph":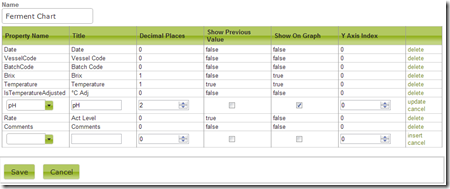 The old graphs use Flash Player to draw in your web browser, however this is incompatible with many mobile devices, including the iPhone and iPad. The new graphs use a different method of drawing, SVGs, that works across all devices. We will be working on porting the old graph format over to the new one to enhance your Vinsight experience on mobile devices and tablets.
-Eddie