Unsure what the new WET regulations mean for your business?
You are not alone!  Many of our customers have had questions and concerns about the new regulations and, in particular, how they will impact their bottom line.  We created this summary to help you navigate some of the key changes and to help identify what you should be doing to protect your rebate!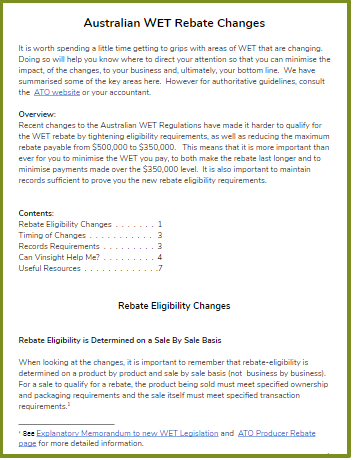 Plain English Summary of:
Rebate Eligibility Changes
Timing of Changes
Records Requirements
Learn how Vinsight can help you:
Minimise WET payable to save your rebate.
Prove you own 85% of your blend.
Create ATO Compliant Invoices that automatically include or exclude WET depending on the customer you are selling to and the product being sold.
Generate auditable WET summaries.