Designed to turn heads and stock
VINSIGHT Sales and Inventory software is a great cloud based tool for managing sales, purchasing, stock and logistics.
From small business to multi-location warehousing, this sales and inventory app seamlessly controls your stock, maximises sales and your business.
Try us now14 day free trial  or Choose a plansee our pricing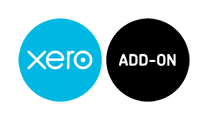 I've had a few different auditors through (everything is sooooo regulated these days) and they particularly like the VINSIGHT system.
Customs Excise were particularly impressed, said it was the best they've come across. So thanks, guys, for all your hard work!
Brenda Marris, Mills Reef Winery
*Pricing is per month in NZD and excludes any applicable sales tax. When you pay by credit card,
your statement will show the name "Vinsight Software" when we charge you.