Designed to make
winemaking easy.
VINSIGHT Winery Software will track and trace your grape and
growing, monitor your fermentation data and trace your bulk wine
through to bottled  labelled product. From craft producer to multi-national
control your winemaking using our cloud hosted software.
Try us now14 day free trial  or Choose a plansee our pricing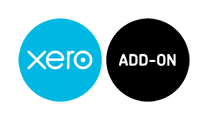 I have been working with Vinsight Winery Software for 3 years. The data-keeping aspect of Winemaking is most Winemakers' nightmare
but Vinsight's winery app makes it systematic and easy and I can't imagine going through an audit without it. 
Jen Parr, Terra Sancta Winery
Loading Pricing and Plans...
*Pricing is per month in NZD and excludes any applicable sales tax. When you pay by credit card,
your statement will show the name "Vinsight Software" when we charge you.