Do your sales staff work on commission?  Do you simply want an easy way to review staff performance and sales?  We have introduced a new 'Sales by Sales Person' Quick Report on the Sales Workbench.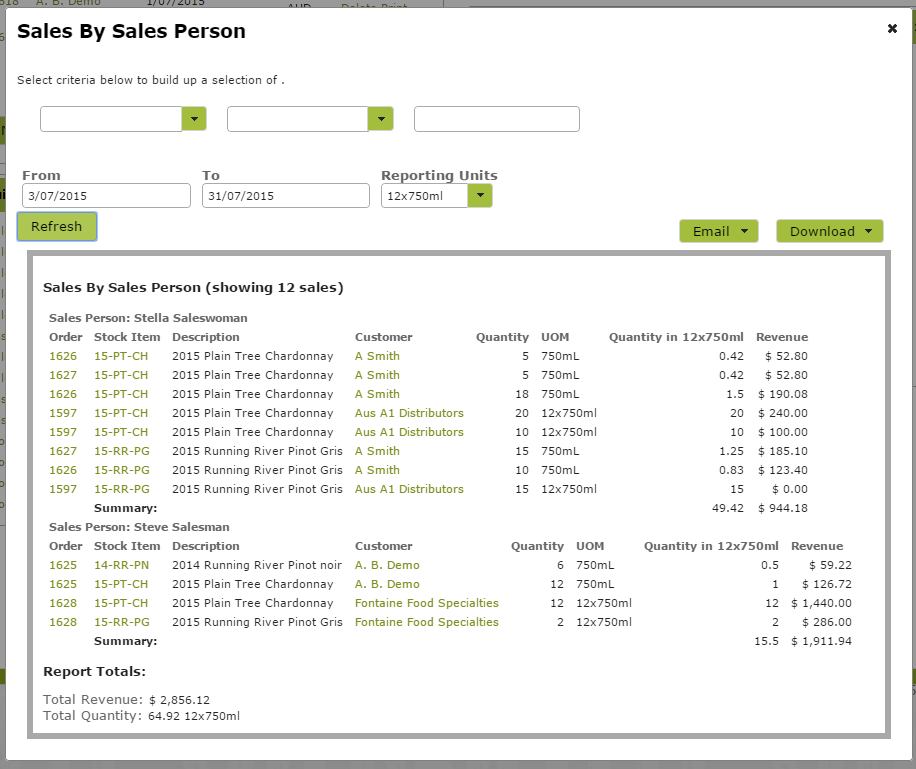 You can filter for a date range and which sales data shows, e.g.: a certain product type or customer category. Also you can set the reporting units so that the sale may occur in one unit but be reported in another e.g.: sales inners or outers, or bottles or cases and reporting in cases.
The ability to choose reporting units also introduces interesting possibilities like having a unit of measure called "commission" with a bespoke conversion rate so that one unit of the product equates to a certain amount of commission. Another use case might be, if the products do not have a natural common unit to report in, you could create notional unit that represents a common product weighting, so that for example selling one bottle of wine is treated the same as a carton of chocolates.