[vc_carousel posts_query="size:10|order_by:date|post_type:post|categories:28″ layout="title|link_post,image|link_post,text|excerpt" link_target="_self" speed="5000″ slides_per_view="1″ autoplay="yes" wrap="yes" el_class="landingpage-slider" thumb_size="medium"]
Manage Your Winery
Winemaking anywhere, anytime.
Comprehensive, effective reports.
Accessible traceability.
Insightful lab analysis.
Optimize Your Sales
Multi-currency transactions.
Inventory by location.
Month to date/year to date sales tracking.
Real-time inventory reports.
An Accountant's Best Friend
Inventory valuation (bulk and finished wine).
Efficient overhead cost allocation to bulk wine.
Purchase ordering and direct cost management.
Accounting systems integration with easy Excel export and import.
Testimonials
"… We have been through 4 audits this year since the beginning of harvest and each of the auditors were impressed with the system; … Our clients are happy with the system as well, we can provide up to date laboratory results and track operations on their wines at the touch of a button… Simply put – Vinsight is the best option for winemaking data – from harvest to the bottle!"
Gavin Tait, Greystone Wines
Vinsight plus Xero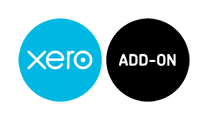 Xero Accounting Software is an online accounting service that when used with Vinsight will make running your wine business that much easier to do.
Vinsight integrates with Xero to reduce any double handling of your data, reduce data-entry errors and increase your productivity with some great accounting features.
[vc_carousel posts_query="size:4|order_by:date|post_type:post|categories:50|tags:54,47,55,51″ layout="image|link_post,title|link_post,text|excerpt,link" link_target="_self" speed="5000″ slides_per_view="4″ el_class="landingpage-blog" hide_pagination_control="yes" hide_prev_next_buttons="yes"]