An audit trail gives you a visual picture of the operations carried out on a particular batch or tank.  This is a very clear and easy way to view and track the flow of production through to finished items.  The following example shows the path of a particular fruit receival from crush, through blends and transfers right through to packaging.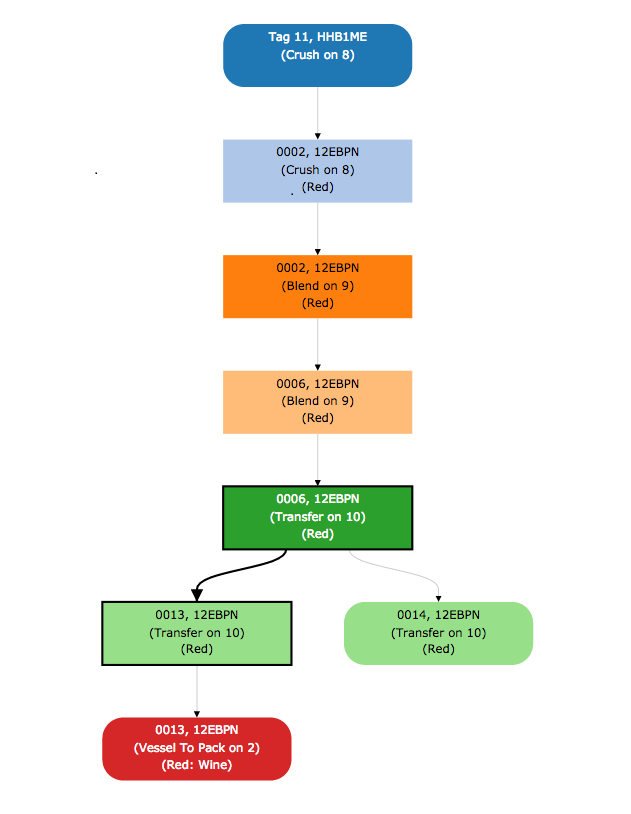 A written table containing the same information is also available for emailing, downloading or printing.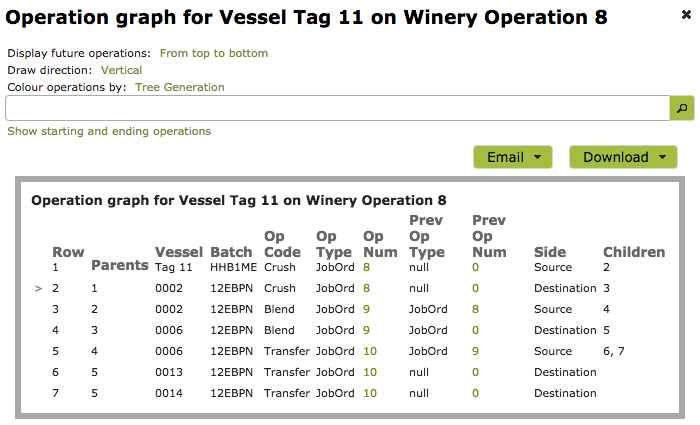 The audit trail is a great way to prove that data summarized on the "Where is it now?" tabs and the "Components" tabs can actually be traced forwards and backwards through the production process. Read more about Audit Trails here.