Time for your daily ferment run?  Leave your paper and pen behind, grab your iPad or tablet and enter test results directly into the Vinsight app as you go.   Once the run is complete, view the graphed results to see how your ferments are progressing.
Use 'Data Entry Mode' to enter data for several vessels at the same time.

You can easily change the analyis columns that you are collecting data for using analysis sets.
Instant Results!
Then see how all of your ferments are performing in one easy view.  'Review Mode' shows your Ferment progress on a graph.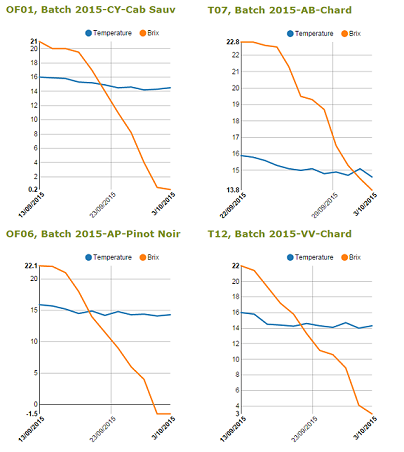 See Ferments for more information regarding creating, editing and viewing ferments.