Google Login
You may have noticed that the Vinsight login page now offers an option to 'Sign in with Google'. If your user name is a gmail address, you don't need to enter your user name or password any more.  Simply click 'Sign in with Google', select the relevant Google Account from the list shown and it will either prompt you to login to your Google account or, if already logged in to Google, you will be automatically logged into Vinsight.
Why have we done this?  Simply because we are finding that we are using many other Google features in our business (see below) and it saves us remembering and entering multiple passwords.
Google Drive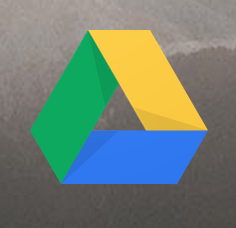 Are you using Google Drive?  We have found this such a useful tool in our business that we wanted to share our experience with you.  We have listed some of the benefits we have experienced below:
No More Word / Excel
Here in our office, we have found that using Google Drive has nearly eliminated the need for Word or Excel (- no more updating or compatibility issues!).  It also means all our documents are continuously backed up online.
Collaboration
Collaboration is now a breeze.  We have found that using Google Drive makes it simple to share documents with others, either inside the office or outside.  When editing, changes can be seen by the other party in real time, i.e. you can both have the document open and as one of you types, the other will see it change on their screen.  You can simply control whether the other party can edit the document or simple comment on it or view it.
We have used this, for example, when new customers have a lot of data that needs to be migrated from another system.   We can share the data to be cleaned up with the customer so that we can view and make the required edits together, before uploading into Vinsight.
File Access
File access is so much easier as  all documents on Google Drive can be accessed online anywhere, from any computer, tablet or smartphone.  If you do need to use this data offline you can also install the Google Drive Sync App that will keep a local copy of the files on your hard drive and sync them whenever anyone makes changes.
To find out more about Google Drive click here.