When it comes to invoices, one size does not always fit all.  Sometimes you will want to customise the format to suit a particular use or customer.  For example you may wish to:
Hide discounts;
Re-order columns to reflect your style;
Create Pro-Forma Invoices;
Change remittance settings from your default (e.g. for payment into a different currency account)
Change which address you wish to show (e.g. from 'postal' to 'physical')
Simply select 'Print with Custom Options' on the 'Print' drop-down menu, customise the settings in the dialog box that pops up, and then save the template for future use.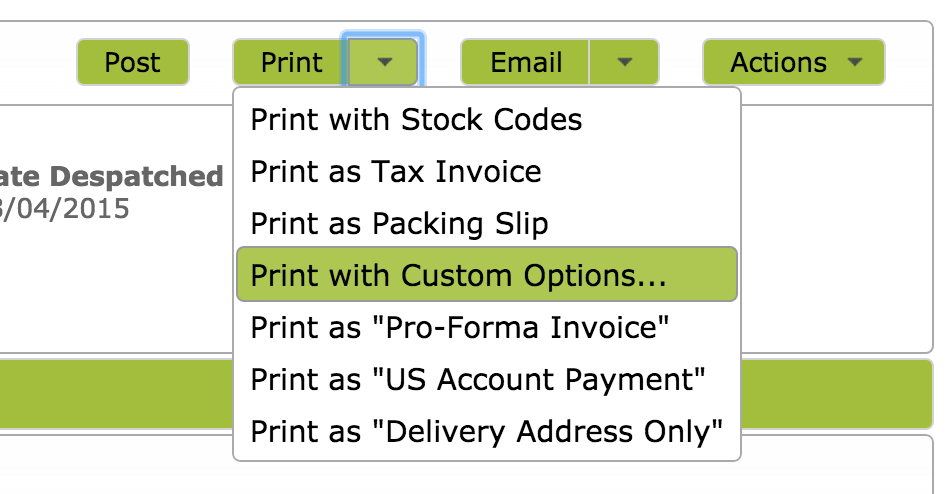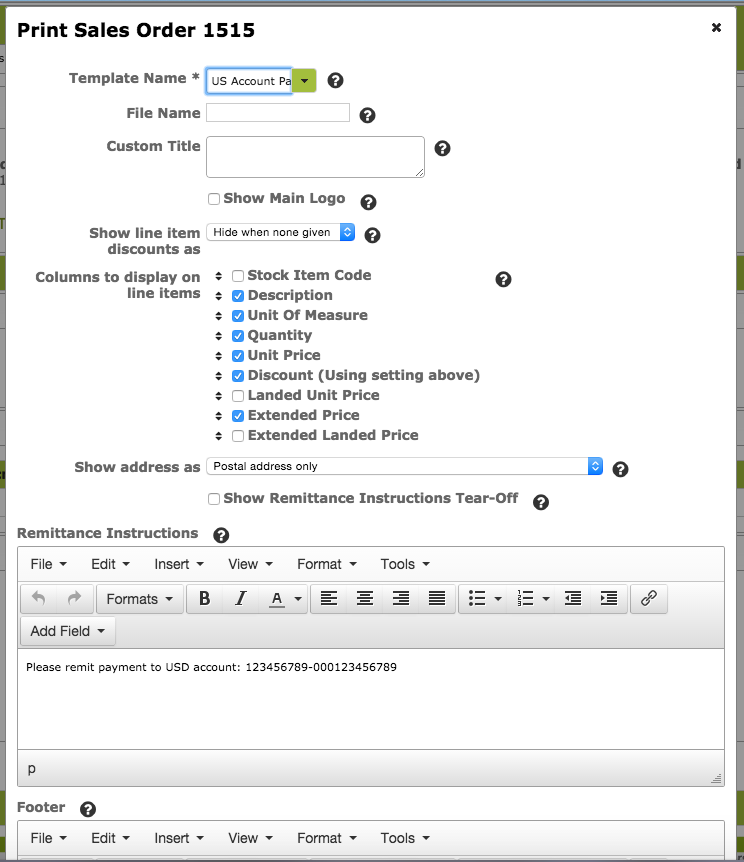 For more information see Customising Sales Orders/ Invoices.