Check out the new 'Agenda' tab on the Packaging Operations List, which enables you to view all packaging operations over a specified time period in a simple, graphic layout, grouped by day, week or month.  Plan weeks and months ahead, by creating and saving packaging operations, simply setting the 'Date' field to the date you require them to be carried out.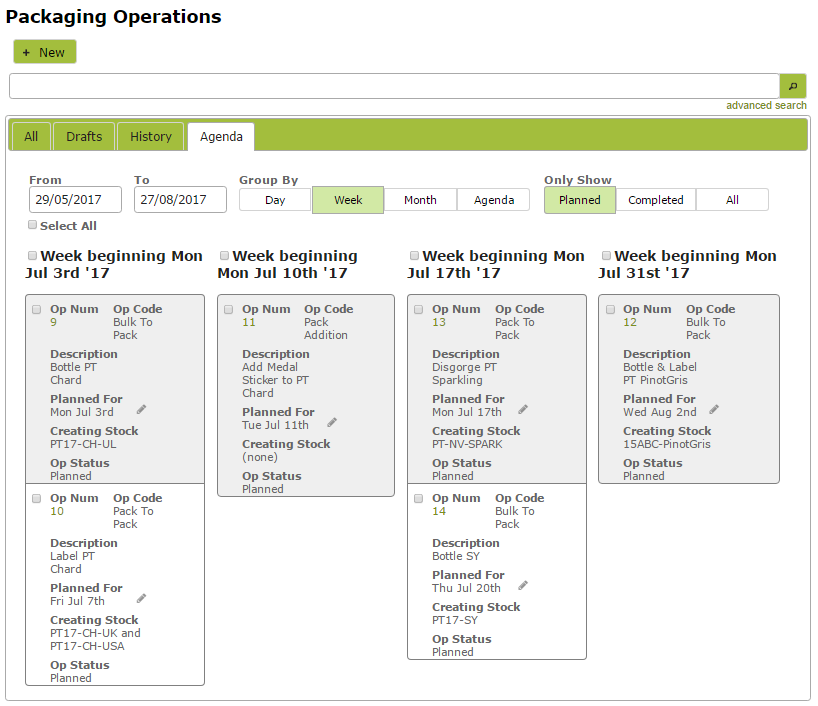 You can drag and drop operations to change the scheduled date. . .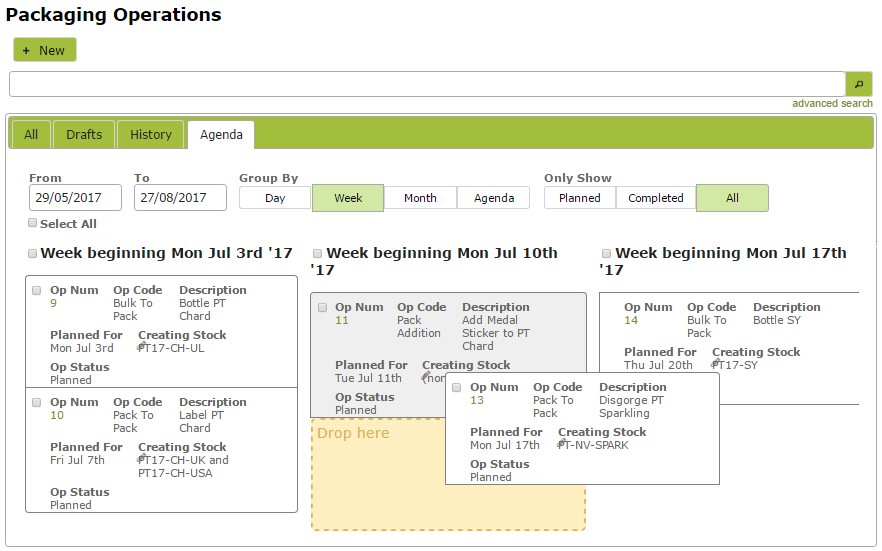 . . . or edit the planned date directly from this view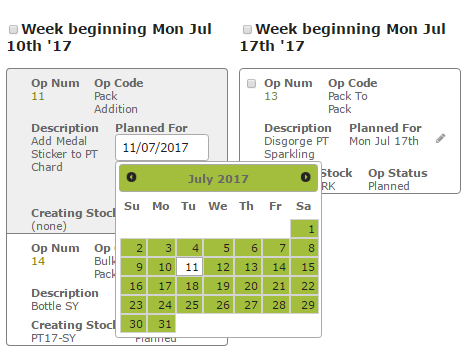 Once updated, a completed operation is removed from the 'Planned' list.  However you can keep completed operations in view by clicking the 'All' button.  Completed operations will appear in a different colour, with their date of completion detailed, making it easy to see what has been completed and what still needs to be done.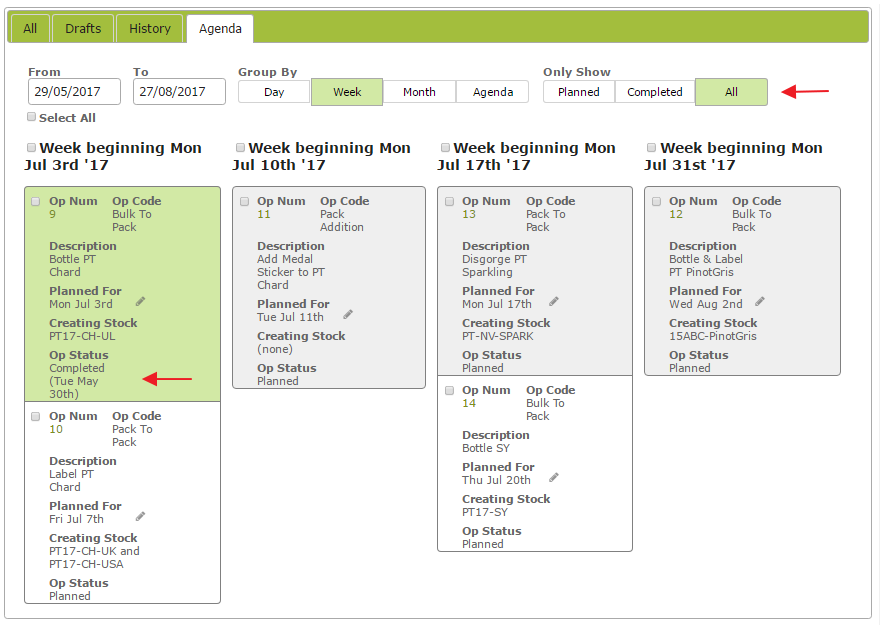 Read more about Packaging Operations here.