Do you use set ingredients and quantities to create your brew?  Save time by adding a 'recipe' to Vinsight to ensure default instructions and ingredients (with quantities adjusted to reflect the volume you are working with) are at your fingertips whenever you do an operation.
Add a 'recipe' by creating a new operation type with the default components and instructions. See Entering Default Components and Instructions.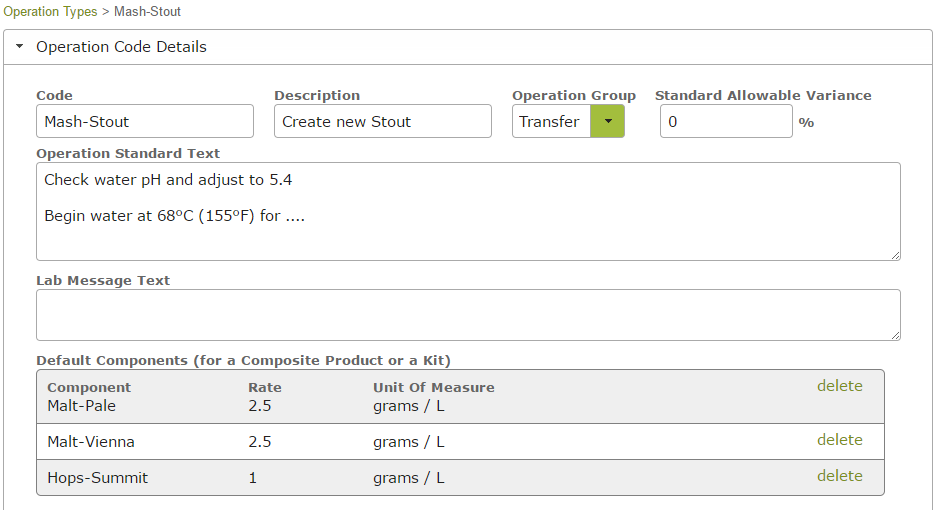 Then select this new Operation Type to bring up the default ingredients with the quantities calculated and the instructions detailed.