There are many reasons to bottle unlabeled product – cashflow, ordering delays, on-selling unlabeled product.  However if not on-selling unlabeled product, you will probably want to add a label at some point.  It is now easier to do this.
The new 'Pack to Pack' operation enables you to easily add labels to bottled product, transforming a finished unlabeled stock item into a new finished labeled stock item.  See Packaging Operations / labeling.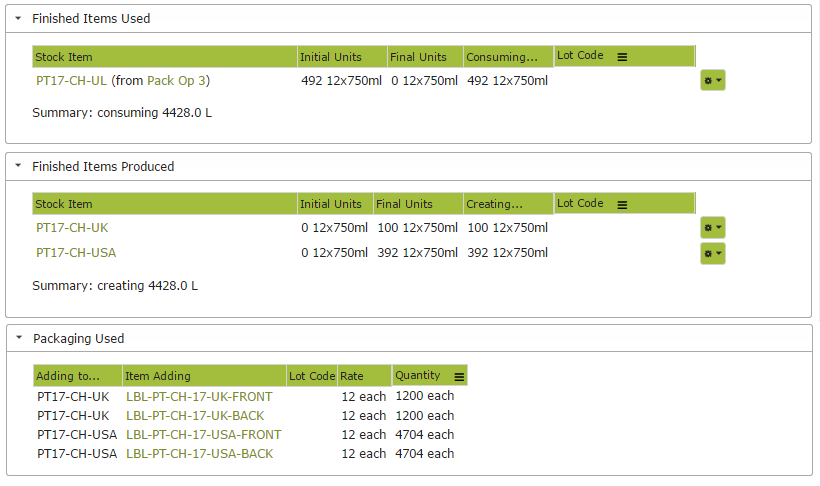 This feature can also be used to add dosage and packaging such as corks and muselets when disgorging sparkling wine.  See 'Packaging Operations / disgorging'.