VinWizard is a great application for managing tank temperatures and alarms in your winery and now Vinsight integrates with VinWizard.
View your Vinsight tank data (batch, volume and status) in VinWizard, so you are fully informed as you make those important temperature decisions.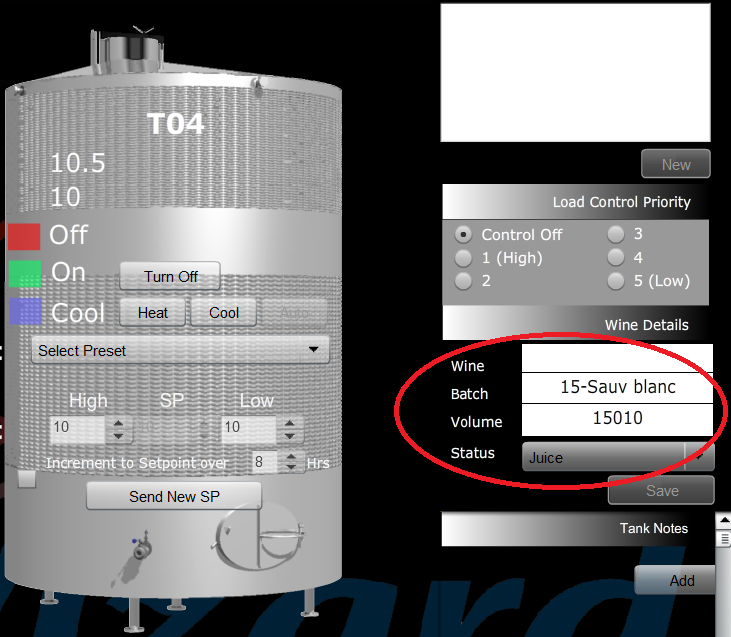 Send your tank information to VinWizard from the Vinsight vessels lists and vessels details pages with the simple click of a button.  Once synced, every time you update an operation that changes the tank contents, such as a transfer or a racking, this information will be automatically updated in VinWizard.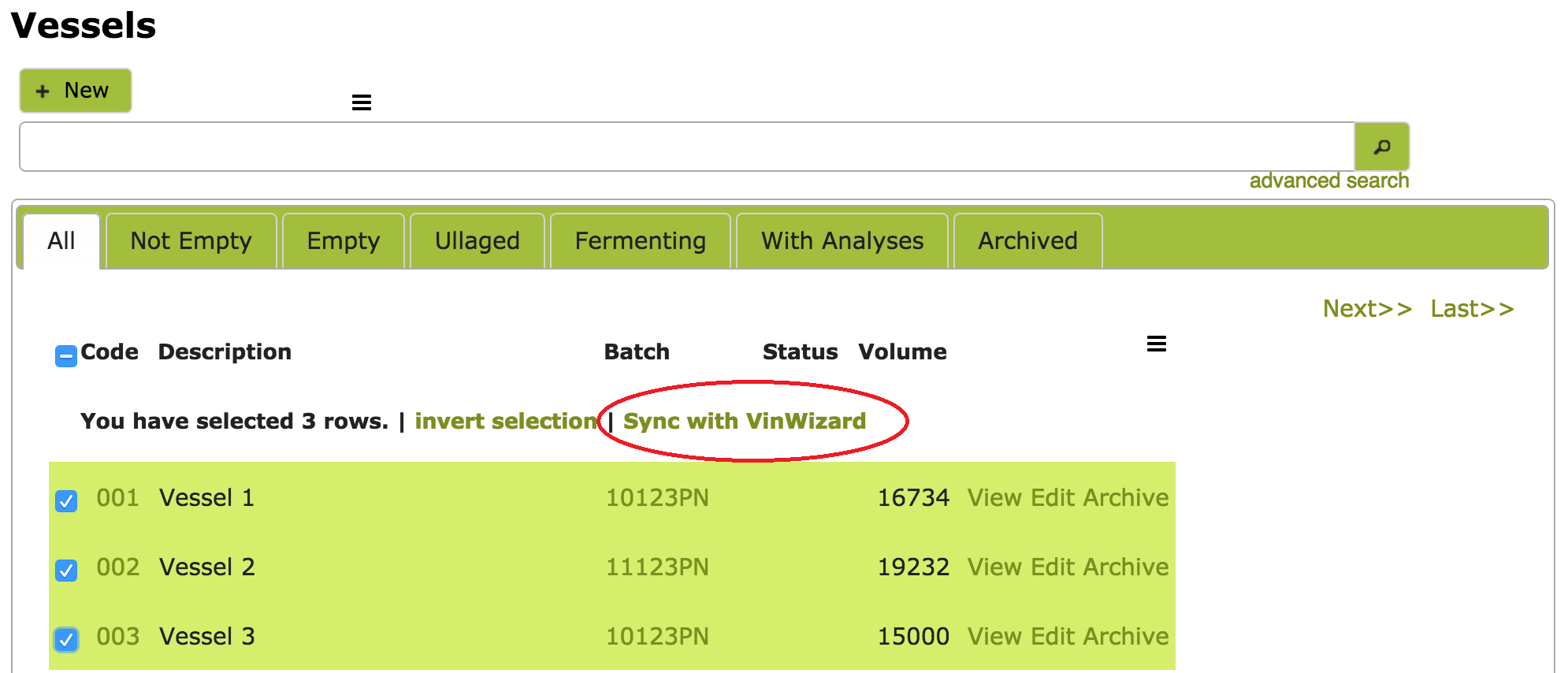 There is a simple dashboard for configuring and viewing all recent activity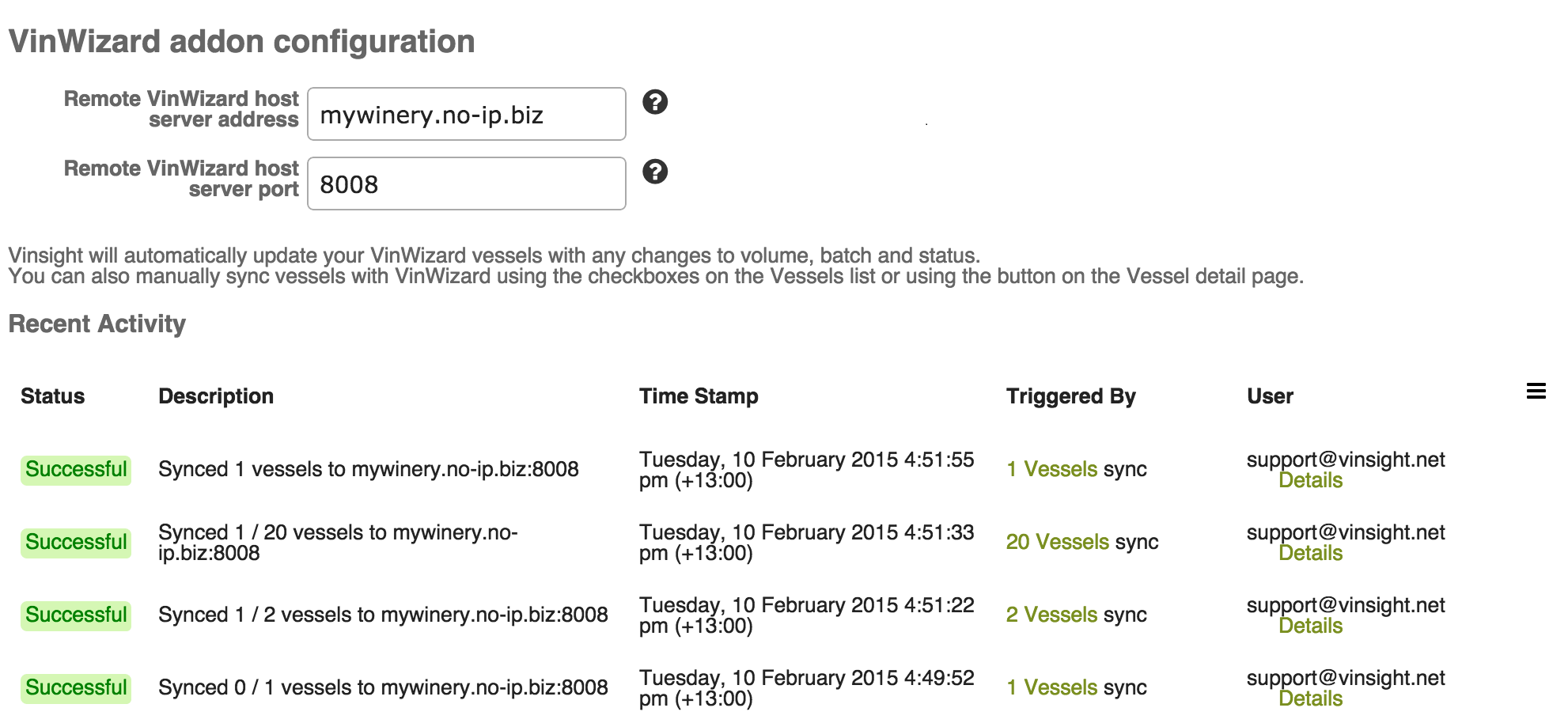 See more on our documentation page.