The 2015 New Zealand wine industry benchmarking survey is now open for participation, we hope you'll join in.
Running a wine business can be all consuming. We all know how busy we can get in the day to day functions and processes sometimes not looking at the bigger picture. Being able to compare your actual results against your expectations can be really handy to highlight what is going well, and what needs improvement. How do these results compare to those of other business in the industry of similar size? And how can you turn this analysis into meaningful actions?
The above questions are relevant for businesses in all industries and those in the wine industry are no exception. As a standalone business without comparisons, the usefulness of your financial results is limited. Without a meaningful, independent comparison of the effectiveness of your business it is difficult to gauge success and set meaningful and productive key performance indicators (KPI's).
Benchmarking is one important way to understand the performance of your business relative to your competitors (within a standardised metric), and to then drill down into performance gaps and identify areas for improvement.
As New Zealand strives towards $2 billion of exports from the wine industry in 2020, it is important to measure how you are tracking compared to others who may be striding ahead. For instance, how do your business sales mix and profit margins compare? Or how are you funding your business versus the rest of the industry?
The 'New Zealand wine industry benchmarking survey,' produced annually, is a joint publication from Deloitte and the New Zealand Winegrowers association. It publishes data on the financial trends shown in the industry enabling direct financial comparisons in percentage terms across various size categories and allowing users to focus on the most relevant areas for business growth. It also gives participants an individualised report pack detailing where they are currently positioned in relation to the competition on areas such as sales, costs and financial ratios.
Don't get left behind – participation is free and all that is required is to complete the survey available for download directly from the Deloitte website at http://www.deloitte.com/nz/wine. Instructions are included and all information received is treated with the strictest confidentiality.
The 2015 survey is due by Friday, September 18th. To get an insight into market conditions for 2014, click here for a copy of last years' survey.
Get your results into the New Zealand wine industry benchmarking survey, and see how your results measure up in 2015.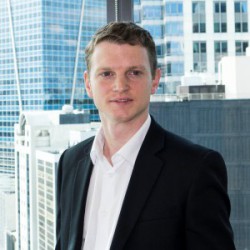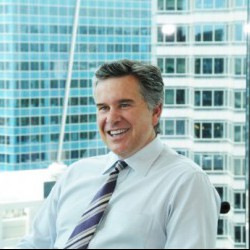 Peter Felstead and Anteni Schalken produce the Deloitte annual financial benchmarking survey for the New Zealand wine industry in conjunction with New Zealand Winegrowers. With the support of their national team, they provide valuable advice & insight to a number of clients in the food & beverage and export industries. Leveraging their knowledge of the latest tools & technology available, they are able to deliver effective solutions to a wide range of businesses in the wine industry.